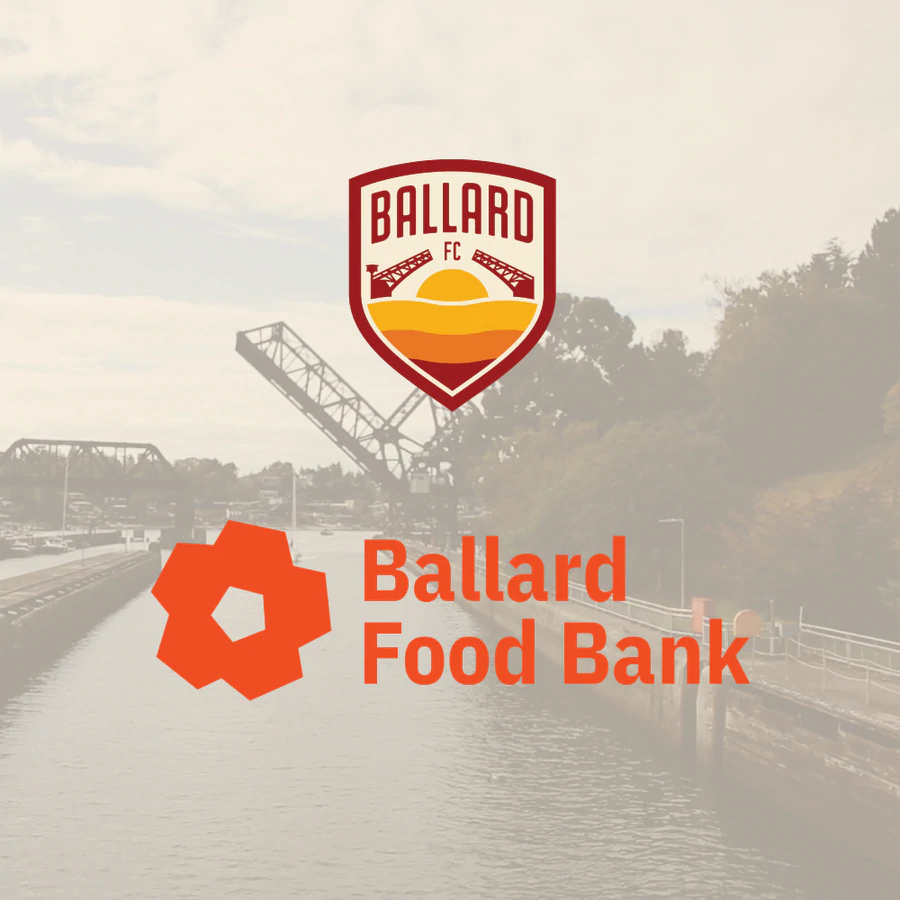 One aspect of our mission at Ballard FC is to amplify and provide resources to organizations that are doing important work in our community. One of such organizations that we will be teaming up with is the Ballard Food Bank!
The Ballard Food Bank works to end hunger by bringing food and hope to neighbors in need. Ballard FC and the Ballard Food Bank will work together in our first season to activate fans around the concept of "neighbors helping neighbors" with opportunities to learn about and engage with issues facing our community.⁠
We're excited to announce this partnership today on December 27th, because donations to Ballard Food Bank are being MATCHED up to $25,000 through midnight 12/31 thanks to some generous supporters! This means your gift will go twice as far in helping our neighbors access the food and resources they need this winter. Make your donation today!⁠
https://ballardfoodbank.networkforgood.com/projects/47515-donate-to-ballard-food-bank
"Ballard Food Bank's mission is to bring food and hope to our neighbors…because there can be enough for everyone.
To achieve this mission, we provide access to nutritious food through our food bank, home delivery, and Weekend Food for Kids program. We also host the Community Resource Hub, where partner organizations offer a range of services like housing, medical care, and veterans' benefits – all under one roof. Our financial assistance program helps prevent homelessness through eviction prevention. Clients also have access to utility assistance, identification vouchers, and our mail program.
Through this combination of services, we help our most vulnerable neighbors get on a path to self-sufficiency."