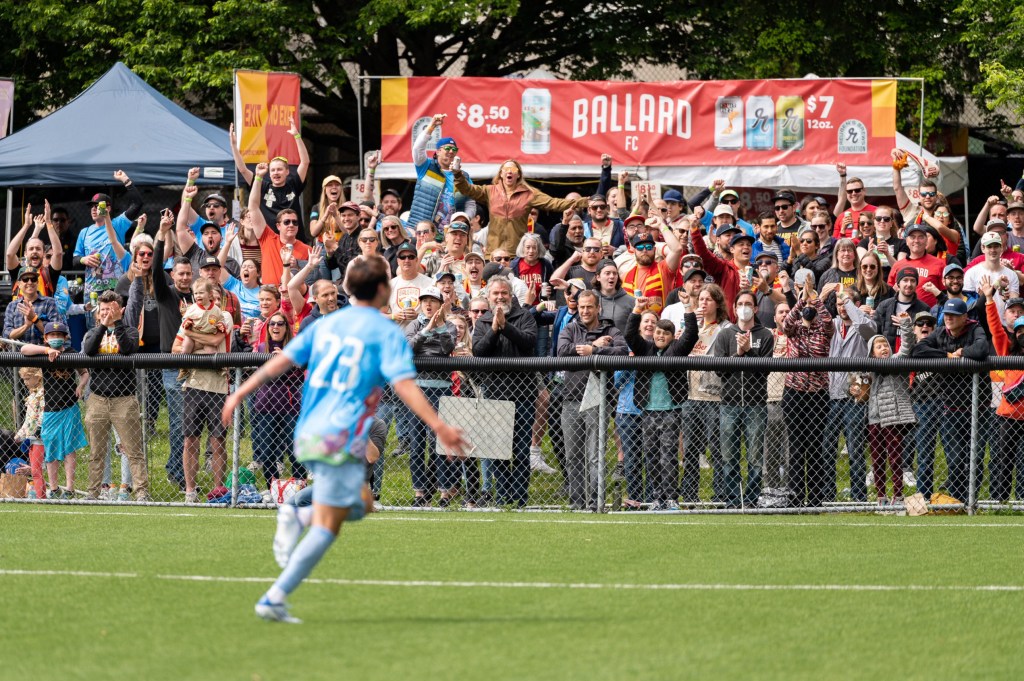 Ballard FC is a hyper-local soccer club that allows Ballard and non-Ballard residents alike to celebrate their city within a city. Representing a neighborhood with a unique pride of place, Ballard FC is a club we can all root for and rally around.
---
FAQ
What is Ballard FC?
Ballard FC is a men's semi-professional soccer team that kicked off in 2022. We compete in USL League Two and play our home matches at Interbay Stadium, located just five minutes from downtown Ballard.
When will Ballard FC play?
Our season runs from May – July! Ticket information for the 2024 season will be available in October.
Where can I get merch?
Visit our online store in partnership with Simply Seattle for all merch including jerseys, scarves, shirts, hoodies, and more: https://www.simplyseattle.com/collections/ballard-fc
Where does Ballard FC play?
Ballard FC plays at Interbay Stadium. Interbay is a soccer-specific venue with onsite amenities which serves as the home stadium for Seattle Pacific University, Ballard High School – and now Ballard FC! With 1,500 person capacity, the atmosphere is community-oriented, accessible, and fun! Check out our Match Day page for more information on our match day experience and stay tuned for exciting announcements about our schedule and games.
Who are the players?
Our roster includes top collegiate players, ex-professionals, and rising youth talent in Seattle. Read more about our 2023 roster HERE.
How can I stay up to date with all things Ballard FC?
Great question! Follow us on Instagram, Facebook, and Twitter @goballardfc, sign up for our email newsletter on our home page, or reach out via email at hello@goballardfc.com.