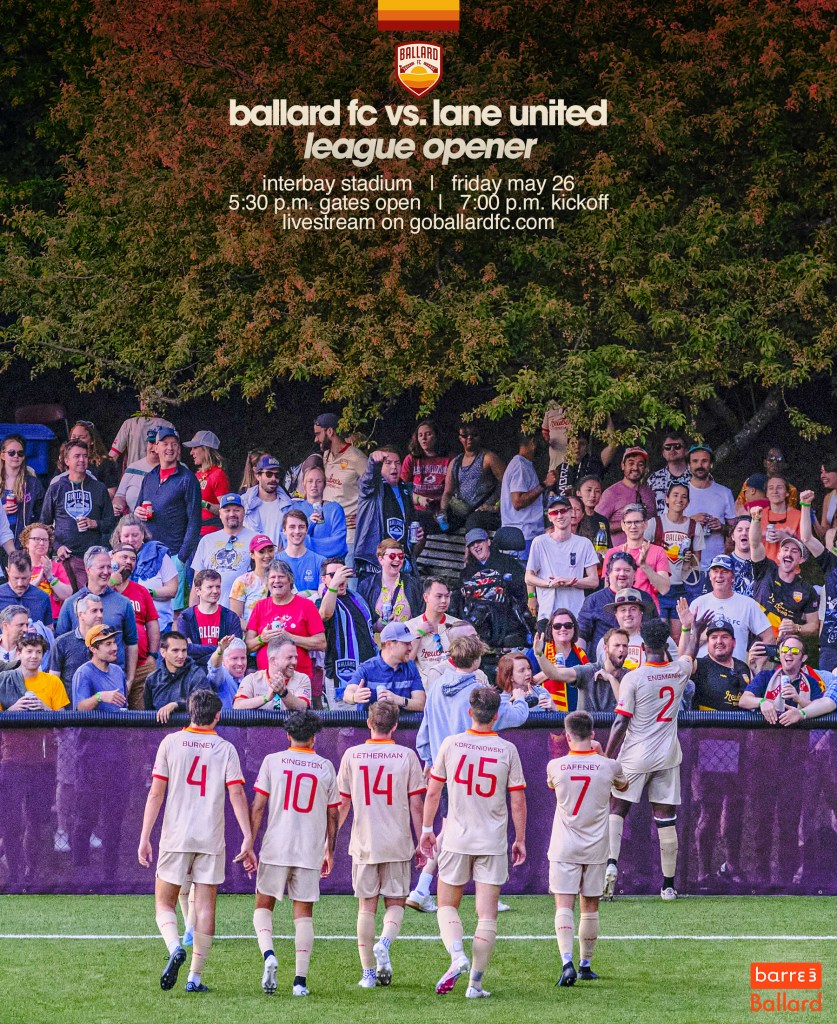 After opening the league season with a 4-0 road win against Oly Town FC, Ballard FC returns home to Interbay to take on Lane United this Friday, May 26th.
The two teams stand atop the Northwest Division standings, and Friday's match may determine the division leader.
On Friday, make sure to stop by the Reuben's Brews taproom for a pre-match party at 5:00 PM to enjoy some food and drinks with other Ballard FC fans. After the party, head over to Interbay stadium as the gates will open 90 minutes early at 5:30.
When you arrive to Interbay, make sure you check out the merchandise tent as all kit sales will be 10% off. Along with the new 2023 merchandise, you can grab food from Dirty Dog Hot Dog, Mainstay Provisions, Watson's Counter, and Coro Foods. You can also stop by any Pagliacci Pizza location (except UW) before the match and get a "Buy one, Get one" slice deal by showing your ticket. Once you've got your merch and food, head over to the Ballard FC foundation Beer Garden that will be proudly serving beer from Reuben's Brews.
Now let's take a look at Friday's opponent.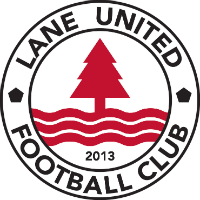 After a 6-2 win over CFC Atletico, the back-to-back Northwest Division leaders, Lane United is coming into Friday's match in great form. Three players combined to score the six goals with Wade Muttitt, Hugo Rodriguez, and Jalen Belong all collecting braces in the match. Ballard FC captain, Lesia Thetsane, will have his work cut out for him trying to captain the defense against the high-flying Lane United attack. Last season, Ballard FC beat Lane United in the home opener 5-1, but only ending up drawing 2-2 in the away match after a very late Ballard FC equalizer. Ballard FC fans will be hoping the match goes similarly to last season's Home opener and with Stas Korzeniowski and Peter Kingston leading the attack, their hopes can definitely come true.
There are still 100 standing-room only tickets left, grab yours before they are gone! After Friday's match, Ballard FC will hit the road again against United PDX for a Memorial Day match on Monday, May 29th at 3:00 PM. Stream and ticket details will be provided closer to matchday.