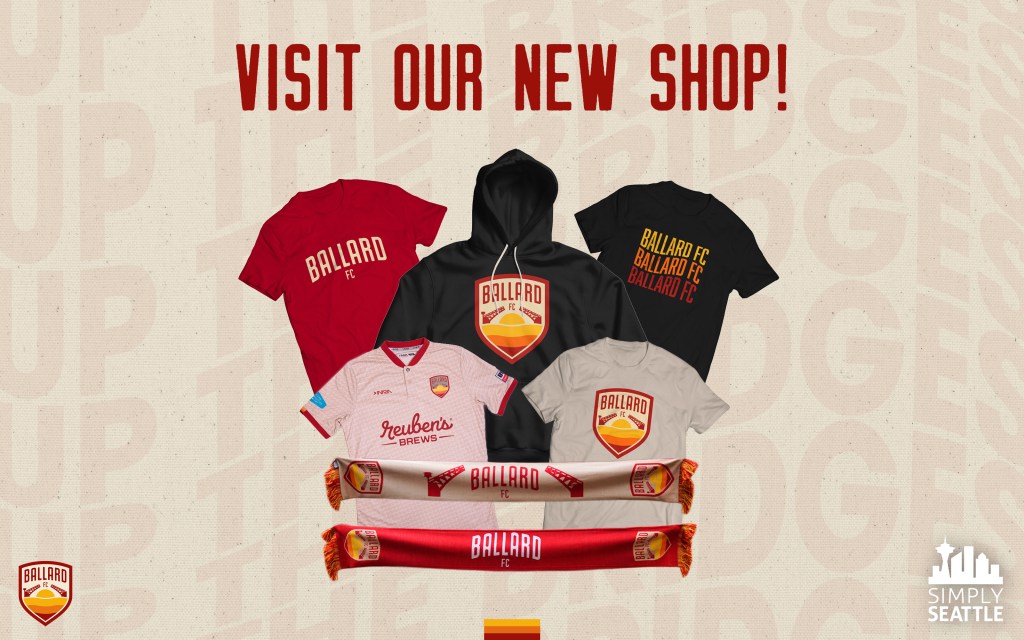 Ballard FC is excited to announce a partnership with local sports and lifestyle store Simply Seattle. Simply Seattle will carry all team merchandise, including scarves, jerseys, t-shirts and more in their exclusive Ballard FC online store.
Simply Seattle is known around the Puget Sound region for its unique and extensive collection of local sports team merchandise, and now will be the one-stop shop for all Ballard FC products.
New designs and products are available now, including two new t-shirts and a new hoodie design. All jerseys and scarves are also once again available for pre-order through the site.
Ballard FC co-founder Sam Zisette sees a lot of potential in this energizing new collaboration.
"We are truly so excited about this partnership with Simply Seattle. After our launch in December it became apparent how much interest there was for Ballard FC merchandise and now through this partnership we are able to work together to create high quality apparel with a best-in-class customer experience. Simply Seattle is always on the cutting edge of Seattle sports apparel and we are honored to be able to work with a group that we have so much respect for. We can't wait to continue to release new products and build on this amazing partnership!"
Check out the new online store at www.simplyseattle.com/collections/ballard-fc to gear up for the coming summer season of soccer at Interbay Stadium.
Greg Van Belle @gregvanbelle