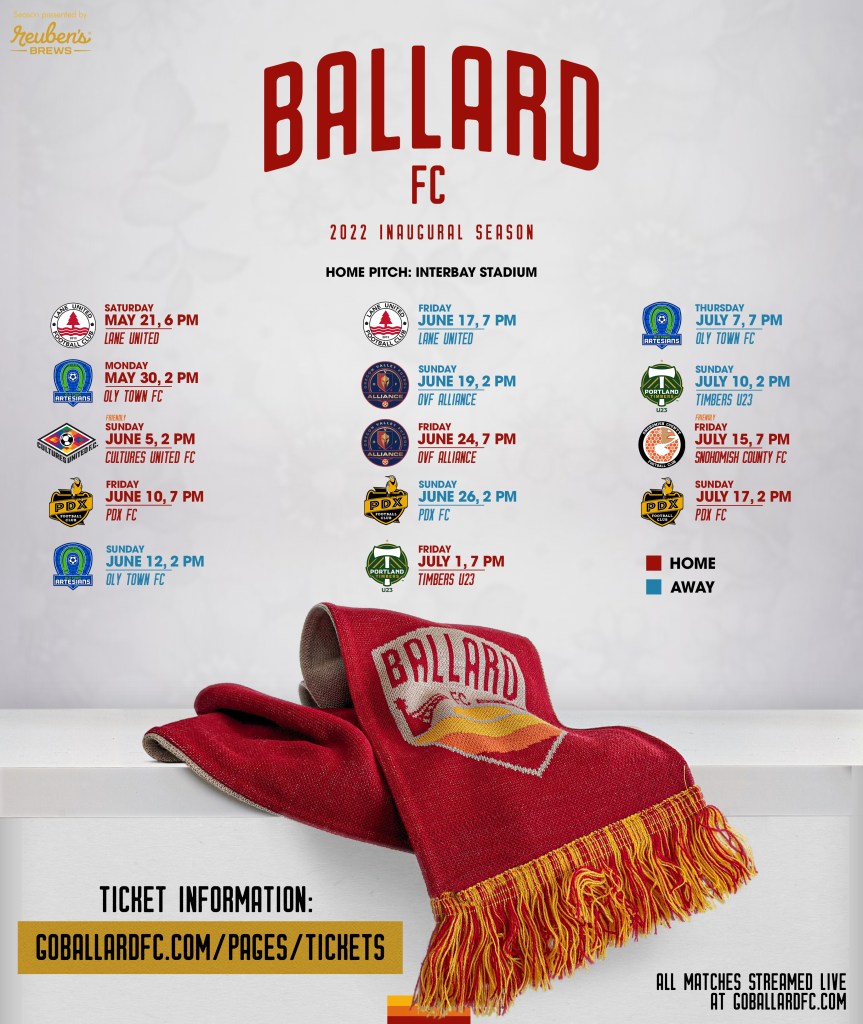 The schedule is set, season tickets have been sold, and players are being announced, so it is time to secure your single game tickets to the matches of your choice.
Single match tickets for this summer's Ballard FC home matches at Interbay Stadium are now available to the public. General admission seating is just $15 and standing room only tickets are available for only $12.50. Check out the schedule and make your plans for summer soccer with Ballard's team.
Visit HERE to purchase your tickets before they are gone!
Fans can expect an exciting product on the field and off. There will be a beer garden, concessions, and food trucks (pending permit approval). Most games will also have community based theme nights, helping assure a fun experience for the whole family. Fans will have the chance to be involved in pre-game, halftime, and post-game activities as well.
If you're familiar with Interbay Stadium you know that parking at the venue is very limited. To address that and help get fans out of their cars, Ballard FC will encourage fans to use the Metro Rapid D Line, which runs from 15th in Ballard straight to a block away from the stadium. More recommendations for transportation and parking will be released as we get closer to the season.
You can also get ready for matchday with exclusive Ballard FC merchandise, including scarves, jerseys, t-shirts, and sweatshirts at goballardfc.shop and show your hometown pride at the matches and around town.
Come be part of one of an exciting inaugural season. Can't make it to a match? All home matches will be streamed for free at goballardfc.com.
Greg Van Belle @gregvanbelle