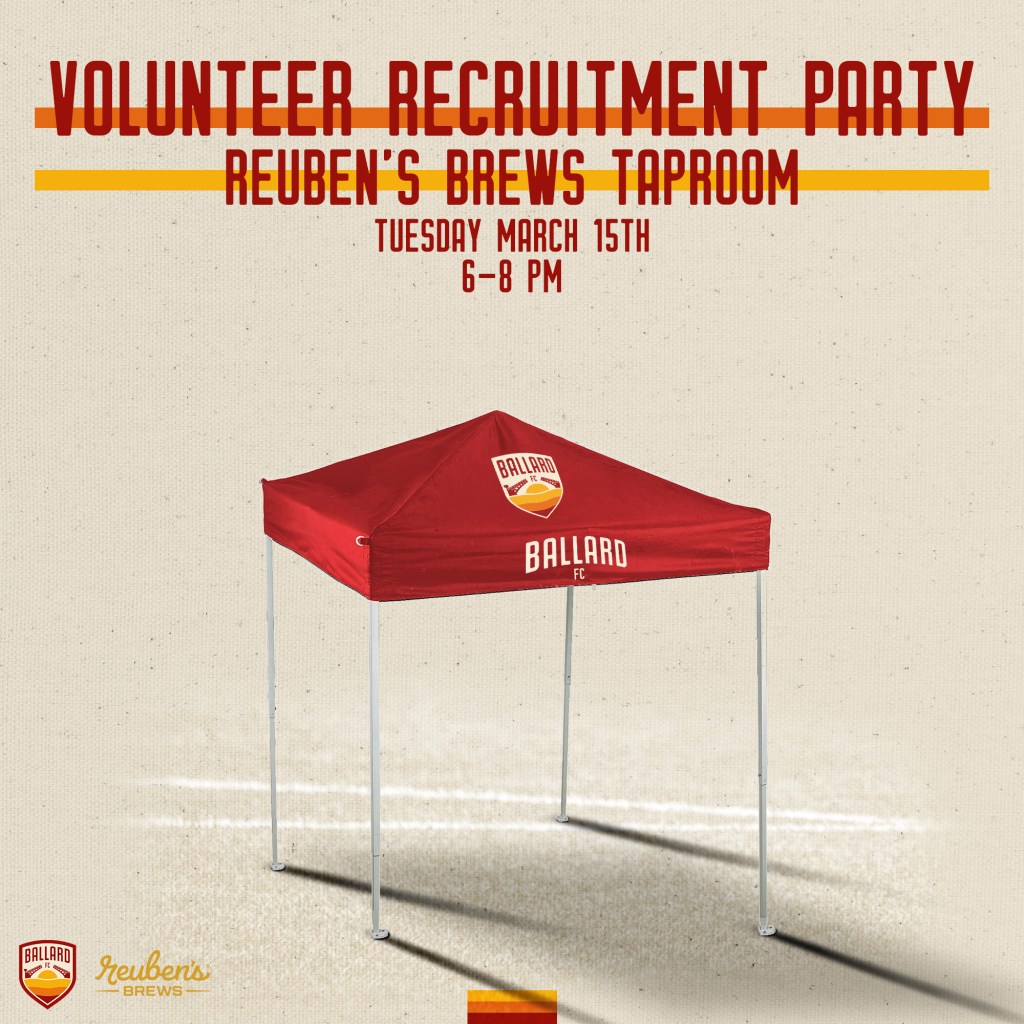 Update: You can still sign up to volunteer by submitting this form HERE.
This Tuesday, March 15th from 6-8PM we'll be out at Reuben's Brews Taproom throwing a Volunteer Recruitment Party. Come grab a beer, meet Ballard FC staff and fans, and hear about our 2022 Volunteer Program. We'll be presenting information about our Game Day Volunteer roles for our inaugural USL2 season and answering any questions folks may have. If everything sounds good, interested volunteers will be able to sign up for our volunteer program right there at Reuben's. Raffles are fun, so we'll be raffling off several Ballard FC merch items at 6:30PM for everyone who's there on time! 
Ballard FC will depend on volunteers across many aspects of the club. Volunteering is a great way to get even more connected to Ballard FC by learning new skills, meeting other community members involved in the project and helping us succeed in our inaugural season. See you at Reuben's! 
Date: Tuesday, March 15th
Time: 6-8PM (presentation at 6:30PM)
Location: Reuben's Brews Taproom (5010 14th Ave NW, Seattle, WA 98107)