The playoffs are coming to Ballard as Interbay Stadium will host the first two rounds of the USL League Two playoffs this weekend.
The Western Conference quarterfinals and semifinals will be July 22nd and 24th with Interbay hosting four teams. The first match will be played at 2:00 PM between Capital Futbol Club and San Francisco Glens SC, and it will be followed at 7:00 PM as hosts Ballard FC take on Project 510.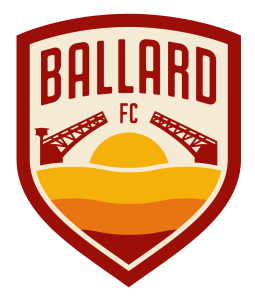 Ballard FC have had a remarkable inaugural season, finishing second in the USL2 Northwest Division and making the USL2 playoffs as the fourth seed in the Western Conference. After selling out every single league match in the regular season, Ballard will hope to use home-field advantage once more as they host the Western Conference Quarterfinals on Friday and then the semifinals on Sunday. The Ballard FC attack is highlighted by the USL2 Northwest Division leading scorer Alex Mejia and former United States youth international Declan McGlynn. The backline is led by University of Pennsylvania's Leo Burney and Lesotho international Lesia Thetsane. Both McGlynn and Burney have regularly featured on the USL2 Top Prospects list this season. Featuring lots of talent from local universities (Seattle University, Gonzaga, Seattle Pacific University, and University of Puget Sound) and many players who played their high school and youth club soccer in the Seattle area, Ballard FC have really bought into the hyperlocal focus as a club. There are also plenty of local stars on the Ballard staff as well. One of Ballard FC's co-founders, Lamar Neagle, played in the MLS for nearly decade with multiple stints for the Seattle Sounders. And head coach Jason Farrell also had two stints with the Sounders in his decade-long MLS career. With great players, a great organization, and a passionate fanbase, Ballard FC will look to extend their inaugural season even further with a deep playoff run starting this Friday. Now, let's meet the opponents.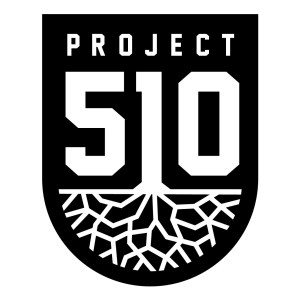 Ballard FC opens their postseason campaign against Project 510. Project 510 is the developmental academy for the Oakland Roots, a USL championship side. As an academy team, Project 510's best players will occasionally play for Oakland Roots. Some examples are striker Javier Mariona who made his USL Championship debut against Tacoma Defiance last year and 18 year-old goalkeeper Tim Syrel who subbed in and helped keep a clean sheet against LA Galaxy II earlier this season. Project 510 has shown a big commitment to playing the youth, signing two players from youth club 1974 Newark FC: Javier Bedolla-Vera and Damario McIntosh are 15 and 14 years old respectively and both have played big roles for the club this season. Like Ballard FC having local talent from Seattle universities, Project 510 has their fair share of local players with multiple players from Holy Names University in Oakland. Project 510 also has a few dual nationals, with Mariona, Brandon Zelaya and more featuring for the El Salvadoran youth national teams. This combination of youth and international talent helped project 510 finish top of the USL2 Southwest Division and get the third seed in the Western Conference.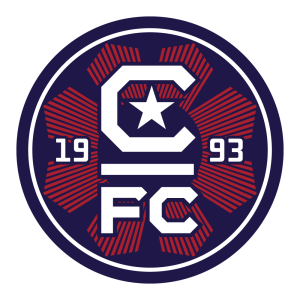 Capital Futbol Club, also known as CFC Atletico finished first place in the USL2 Northwest Division standings for the second year in a row. Last season, CFC won the Western Conference and then lost in the national semifinals to Des Moines Menace. Des Moines would go on to win the 2021 national championship. Most of the current CFC roster are returners from last season's semifinal run. This season, CFC have become the only team to defeat Ballard FC, helping CFC top the division table by one point. CFC have talent from all over, but the majority of their players are from universities in the Pacific Northwest. CFC are led by a front four of Jeremy Opong, Gabriel Silva, Marco Afonso, and Jose Sosa. Those four have been scoring goals all season long, helping CFC win the division title, lose only one match all season and take the top seed in the entire Western Conference. Given the new rivalry between the two clubs, many fans will be hoping that CFC will meet Ballard FC in the Western Conference Semifinals on Sunday.
Taking on CFC on Friday will be San Francisco Glens SC. The Glens finished fourth to take the last playoff spot from the USL2 Southwest Division and the eight seed in the Western Conference. The Glens are one of the more high-profile clubs in USL2 as their technical director is former United States Men's National Team defender and current CBS Sports analyst Jimmy Conrad. The Glens have a ton of local college talent on their roster with nine players from the University of San Francisco and almost the entire team playing college soccer in the state of California. The Glens have been in USL2 since 2018 and in that time they have sent seven players into the MLS or MLS Super Draft. This season the Glens have been led by a strike partnership of Diego Grande and Max Chretien with both tallying seven goals on the season. This is the first USL2 playoff appearance for the Glens in their club history and so they'll look to keep their best ever season going with an upset victory over CFC this Friday afternoon.
After Friday's matches, the winners will face off in the Western Conference semifinals at 2:00 PM on Sunday July 24th. This match will also be hosted at Interbay Stadium. Purchase tickets today for all three matches this weekend! Whoever wins on Sunday will then move on to the Western Conference Finals on July 29th. Each Conference champion will then move on to the National Semifinals on July 31st. After the National Semis, the winners will square off for the National Championship on Saturday August 6th. All USL2 playoff matches can be followed live on Eleven Sports and by monitoring the USL2 website as well as their social media.