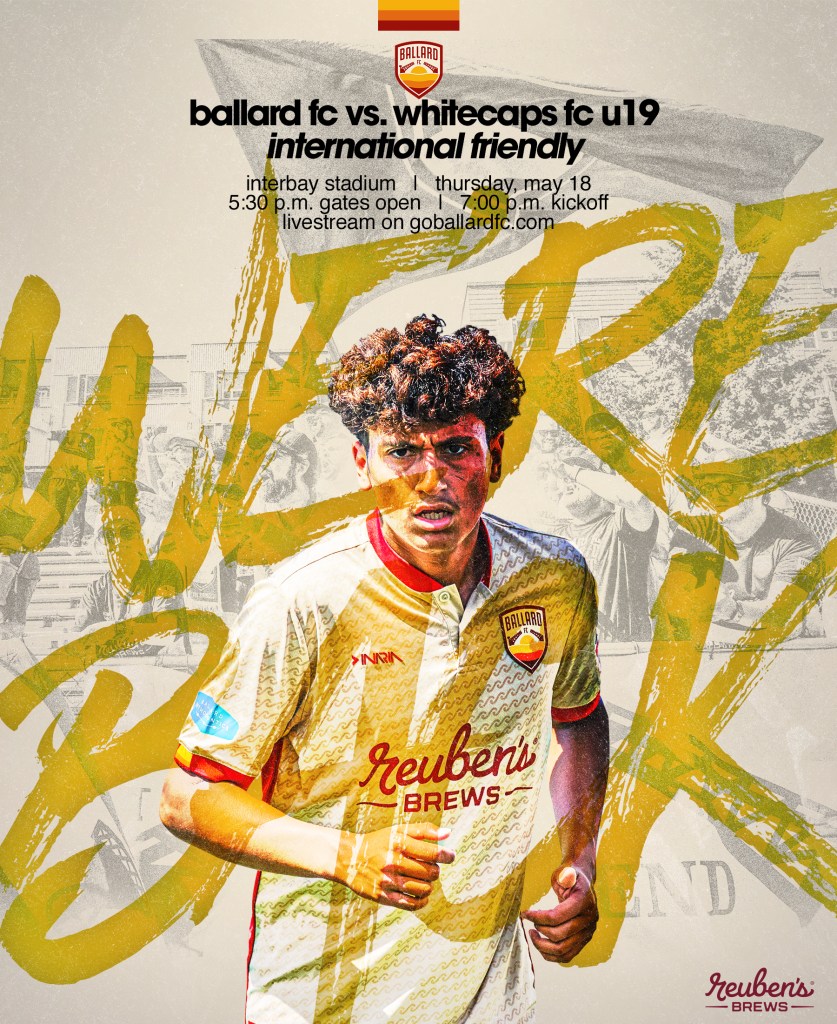 Another year of Ballard FC soccer is coming to Interbay Stadium with this Thursday's home opener.
On May 18th, Ballard FC will play their first ever International Friendly to get one last tune-up before they open USL2 league play on Sunday, May 21st. Ballard FC starts their second season at Pagliacci Pitch taking on Vancouver Whitecaps FC U19.
Doors will open at 5:30 PM, 90 minutes prior to the 7:00 PM kickoff. Fans will have the opportunity to enjoy the expanded Reuben's Brews Beer Garden with proceeds supporting the Ballard FC Foundation. Food options inside the stadium include Mainstay Provisions, Watson's Counter, and Kottu. Fans can also grab a slice to eat across the street at Pagliacci Pizza before the match with ticket holders eligible for the game day 'Buy one, Get one' slice deal at all locations except UW.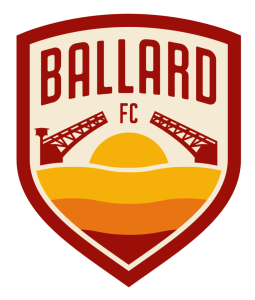 Ballard FC is preparing for the second season as a club after making it to the Western Conference Finals in their inaugural season. 14 of the 31 players on the 2023 roster were part of the inaugural team last season. In defense, NCAA division 1 All-American Leo Burney and 2022 USL2 Player of the Year Finalist Lesia Thetsane are returning to shore up the back line. Key returners in midfield include consistent starters Bailey Letherman, Taketo Onodera, and Cameron Martin. Up top, 2022 Western Conference All-Conference Team Striker Alex Mejia is returning after leading the Northwest Division in scoring last season. Highlighting the key additions to the 2023 roster is former USL Championship Tacoma Defiance midfielder Danny Robles. Robles will provide some rare professional experience to the roster. Last season, Ballard FC finished second in the Northwest Division, one point shy of first placed CFC Atletico. Both teams are favorites to win the division this season. Ballard FC will hope to go into league play on a high with a good performance Thursday.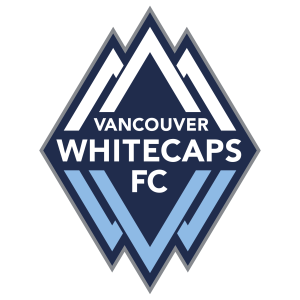 Ballard FC opens their season against a Vancouver Whitecaps FC U19 side who play in the Fraser Valley Soccer League (FVSL) Premier League (Fall) and League 1 British Columbia (Spring). Vancouver are currently undefeated and leading the League 1 BC standings. Vancouver opened the season with two draws and then got their first win last Friday to jump to the top of the table. Between the sticks, goalkeeper Matheus De Souza has only allowed one goal in 180 minutes. It will be a tall task for the Ballard FC attack to beat him on Thursday. Up top, Michael Hennessy has three goals and will look to keep his good form going at Interbay Stadium. Vancouver Whitecaps FC U19 play all year long and have already started their Spring season so will be close to midseason form, potentially a big advantage coming up against a Ballard FC team that has yet to play a competitive match this season and is still building chemistry.
There are still tickets left for Thursday's home opener, purchase yours today! The match will also be broadcast live at goballardfc.com. All matches, home and away, will also be shown in the Reuben's Brews Taproom on the big screen.
After Thursday's home opener, Ballard FC will open their USL2 season away at South Sound Stadium in Olympia against Oly Town FC on Sunday, May 21st at 3:00 PM. Fans can travel to Olympia to view the match in-person, watch live at goballardfc.com or at the Reuben's Brews Taproom.