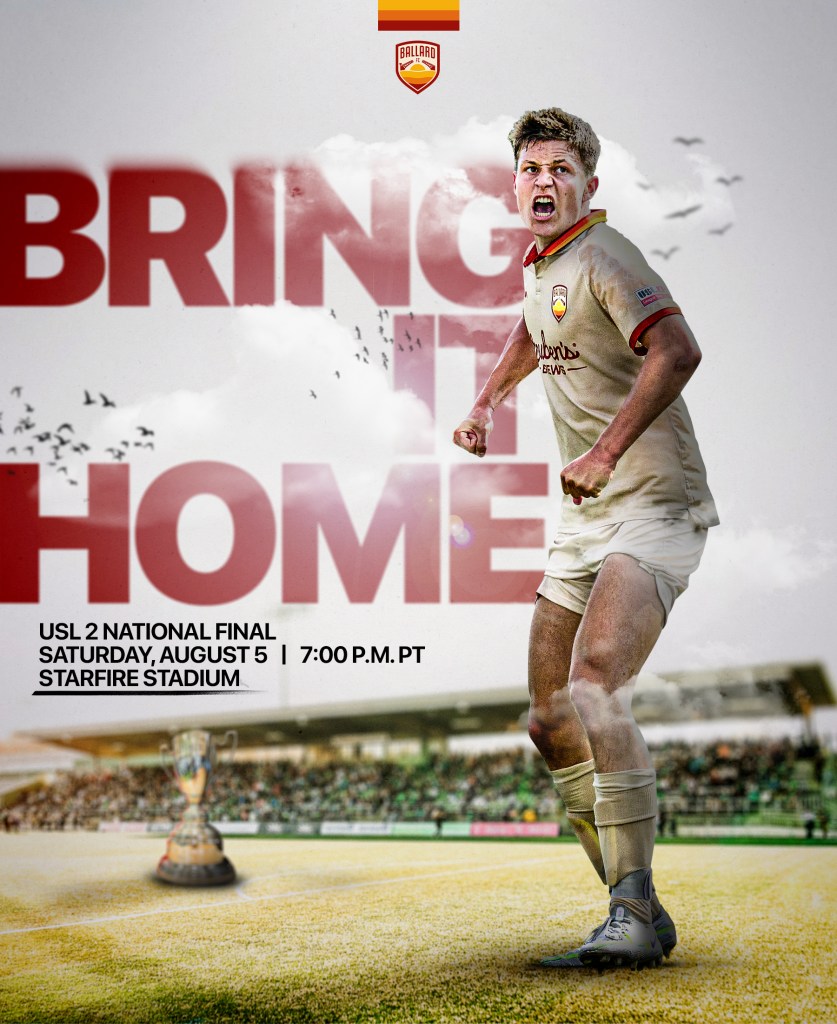 The USL2 Final is coming to the Pacific Northwest! After defeating the Flint City Bucks 1-0 in the semifinal on Sunday, July 30th, Ballard FC is one of only two teams left in the USL2 playoffs.
Ballard FC will host the other club left, Lionsbridge FC, in the USL2 Final this Saturday, August 5th at Starfire Stadium. Gates open at 5:30 PM with kick-off at 7:00.
Interbay Stadium is unavailable due to pre-planned construction, but Ballard FC will be able to double their normal capacity by hosting at Historic Starfire Stadium, host of Seattle Sounder US Open Cup matches, Seawolves Rugby, and much more.
Make sure you are part of the biggest crowd in Ballard FC history by getting your tickets now before they are gone!
With a new stadium, there are some new things fans should know. Parking costs $6 and is card-only just like the rest of the stadium. Parking space is limited and we encourage fans to carpool or use alternative modes of transportation.
Fans can enjoy a Happy Hour from 5:30 – 6:30 PM with $1 off all beers. Saturday's food options include the Big Boys Filipino and Thai U food trucks as well as Starfire's Watershed Pizza and a concession stand with hot dogs, drinks, and more. Re-entry will be allowed, but beer cannot leave the stadium. Lastly, a wide variety of Ballard FC merch, including some new items will be available at Saturday's match.
Take a look at this stadium map to get familiar with Starfire Stadium before you go.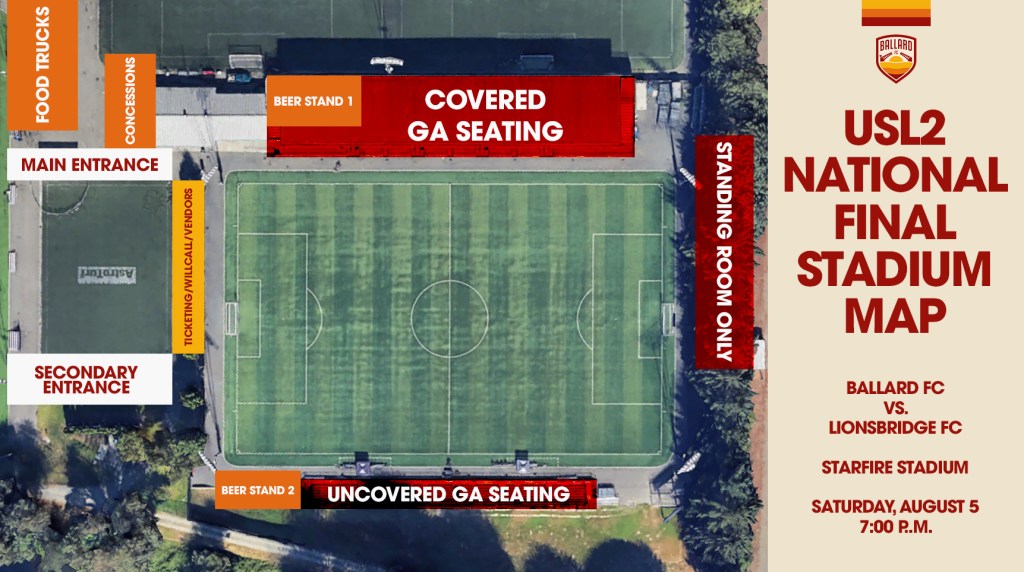 Now let's look ahead to the matchup itself.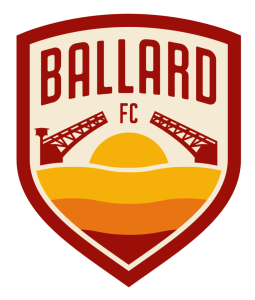 Ballard FC come into Saturday's final with a 14-1-1 record and a very impressive playoff run. The hosts won their first-ever trophy when they beat last season's champions, Ventura County Fusion, 4-3 in extra time. Ballard FC then followed that by beating the Flint City Bucks in Flint 1-0 with an early wonder strike from Taketo Onodera. Goalkeeper Lars Hellern won Man of the Match honors after securing his third clean sheet in four playoff matches. Although he did not score on Sunday, Stas Korzeniowski grabbed an assist and now has six goals and two assists in four playoff matches. With a rock-solid defense protecting Hellern's goal and an electric attack led by Korzeniowksi, Ballard FC will be feeling confident going into the league final with 3,000 of their fans behind them.
In just their second-ever season, Ballard FC have won their first Northwest Division Title, their first Western Conference Championship, and are now looking to add their first USL2 league title. However, in order to do so, they will have to win the "Battle of the Bridges."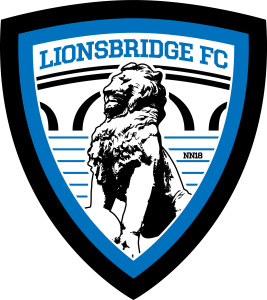 Lionsbridge FC head into the final with a Chesapeake Division Title and as Eastern Conference Champions. To get to the final, Lionsbridge had to go to extra time in the Western Conference Final to win 4-2 against the Ocean City Nor'Easters, and then beat the Villages on penalties in their National Semifinal match. After going 13-2-1 and being dominant all season, KLionsbridge will be looking to come into Starfire and shock the Ballard faithful. The Lionsbridge side is led by Davide Materazzi, son of Italian and Inter Milan great Marco Materazzi. Just like his father, Davide plays center-back and has been the main man for an impressive Lionsbridge backline.
Lionsbridge FC and Ballard FC have quite a few similarities. Ballard FC fans chant "Up The Bridges!", while the Lionsbridge supporters chant "Up The Bridge!" The Lionsbridge supporters group is called the "Defenders of the Bridge" while the famous "Bridgekeepers" are the Ballard FC supporters group. Saturday's Battle of the Bridges will see one side raise the title and their bridge while the other bridge lowers in defeat.
With two great teams in a historic stadium, Saturday's USL2 League Final is going to be fun. See you at Starfire!