As we wrap up the 2023 season, we want to take a moment to express our sincere gratitude to the incredible sponsors who have partnered with us on this journey. Your support has allowed Ballard FC to flourish, both on and off the pitch, creating an unforgettable fan experience and equipping our players with the resources they need to succeed.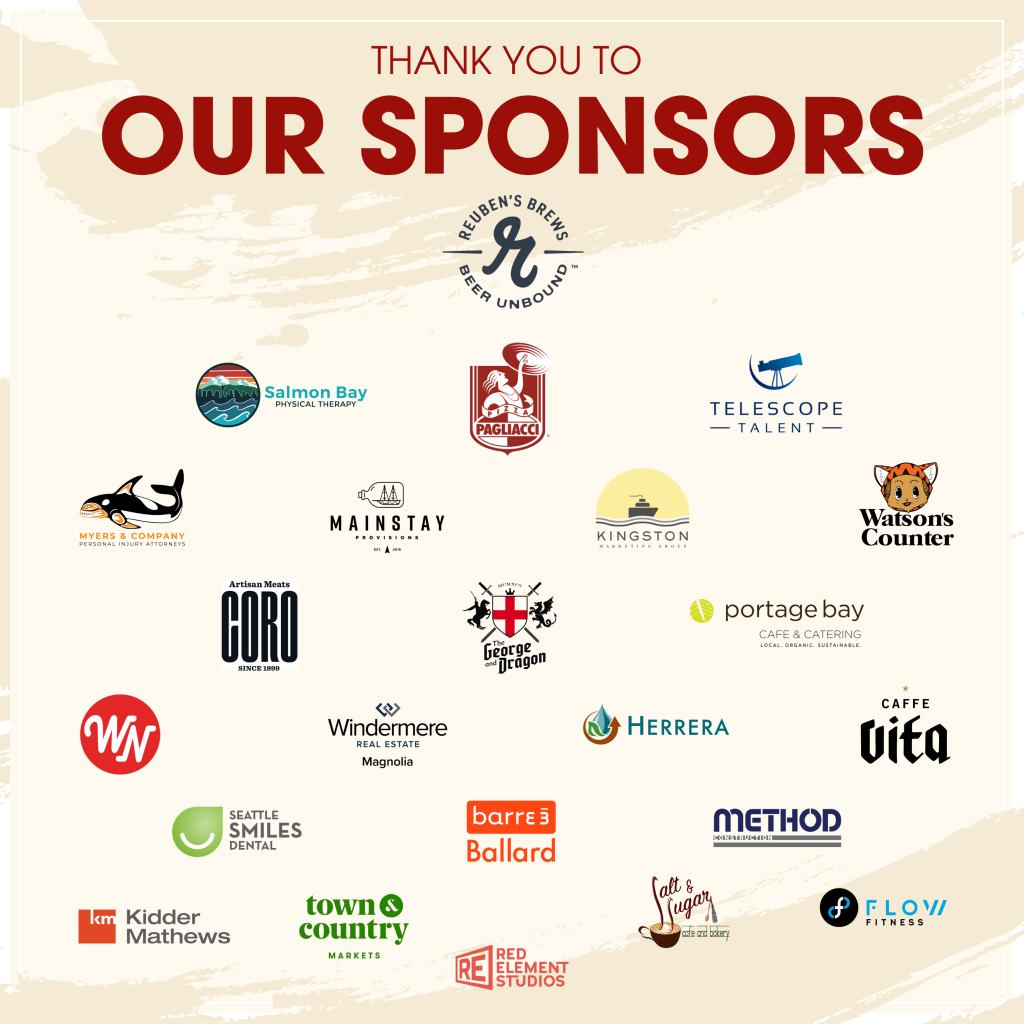 At Ballard FC, we understand that soccer is not just about what happens on the field; it's also about the shared passion, the camaraderie, and the memorable moments that bring our community together. Sponsors play a pivotal role in helping us create these experiences, and we want to recognize and celebrate their invaluable contributions.
One of the cornerstones of any successful sports team is its ability to engage and inspire its fans. It's the energy in the stands, the cheers, and the chants that lift our players to greater heights. Thanks to our sponsors, we've been able to invest in and enhance the fan experience experience in numerous ways.
Additionally, Ballard FC is proud to be able to provide a top-notch experience to our players by investing in the resources they need to succeed. The club was founded in order to help players achieve their goals of playing professionally so providing a professional experience is crucial to that and our sponsors make that possible.
1. Matchday: Our sponsors have helped us organize pre-match activities, halftime entertainment, and post-game celebrations that keep fans engaged.
2. Training Facilities: Financial support from our sponsors allows us to have a top-notch training facility of Interbay Stadium all season long. Sponsorship from Flow Fitness also allows our players to have access to a world class gym.
3. Coaching and Staff: Sponsorship allows us to hire coaches and support staff who work incredibly hard to support our players on and off the field.
4. Community Outreach: Our sponsors enable us to invest in community programs that give back, ensuring that the love for the game extends beyond the field and into our neighborhoods.
5. Providing Paid Internships: Sponsorship allows us to invest in our people, providing eight paid and meaningful internships this season to young professionals.
To our sponsors, we say thank you. Your partnership is not just about business; it's about sharing a common goal and passion for soccer and community. Together, we're creating memories, nurturing talent, and making a positive impact in our community.
If you are interested in your business sponsoring Ballard FC, reach out via email to hello@goballardfc.com.
Here is a full list of our 2023 Sponsors:
Visit our Official Partners page to see our full list of sponsors and visit their websites. Please support our small business sponsors!