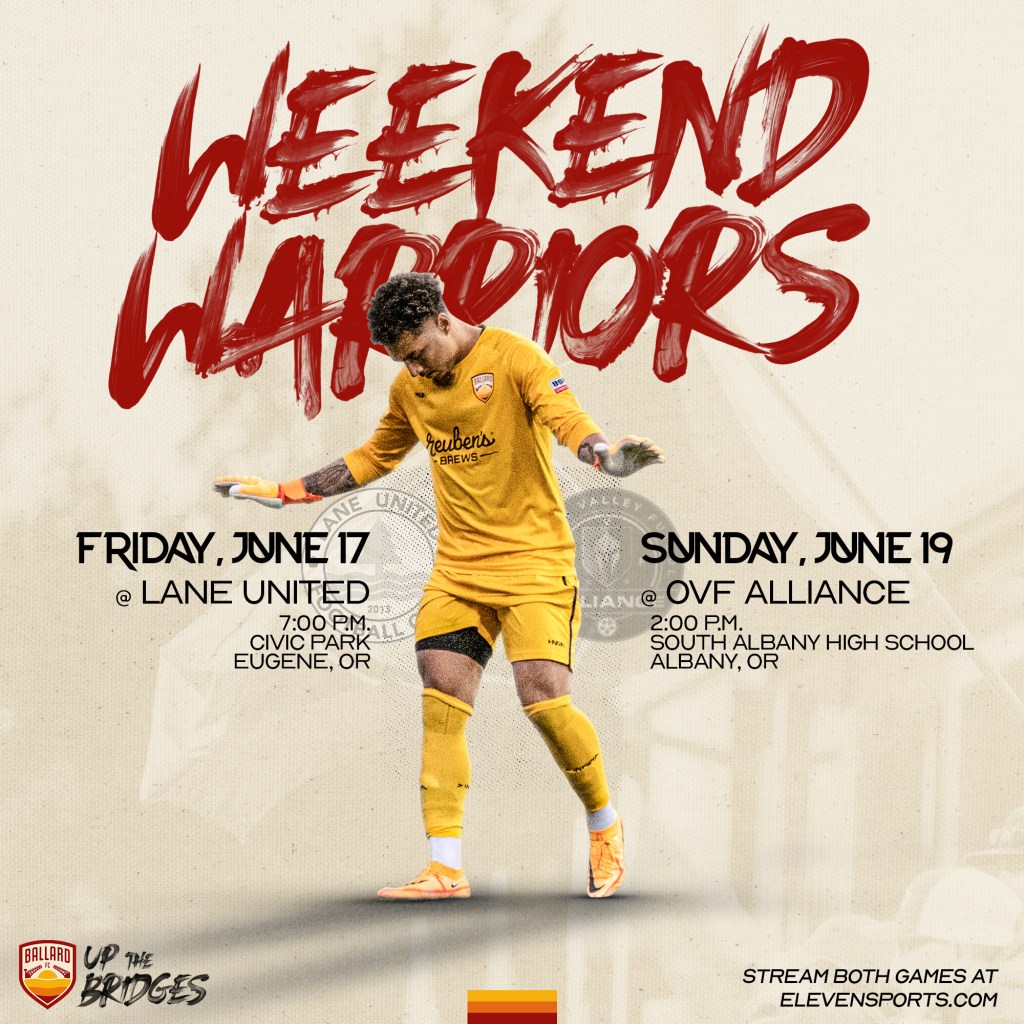 Ballard FC defeated PDX FC 1-0 in front of a sold-out crowd at Interbay Stadium on Friday, June 10th and matched Oly Town FC 1-1 in Olympia, WA on Sunday, June 12th for their first away match. Ballard FC will be on the road for both Friday and Sunday's matches, posing an even larger challenge than the previous weekend. The club will travel to Eugene, OR on Friday, June 17th to face Lane United FC for the second time and then head to Albany, OR the following Sunday, June 19th, for their debut match against Oregon Valley Futbol (OVF) Alliance. 
On May 21st, Ballard FC defeated Lane United FC 5-1 in their first meeting, kicking off the club's debut season. Lane United, on the other hand, has the home field advantage this time at Civic Park in Eugene and will be looking for their second win of the season.
Lane United FC is currently in 5th place in the USL2 Northwest Division standings with a 1-2-2 record, following a game against number one ranked Capital FC on Friday, June 10th.
Ballard FC will travel to Albany, OR to compete against OVF Alliance after their match against Lane United FC on June 17th. The game will be held at South Albany High School, which is OVF's home field.
Last week, OVF Alliance defeated PDX FC 7-0, putting them in third place, just below Ballard, with a 2-1-1 record. Jhoel Sarruade of OVF was the match's standout player, scoring three of the team's seven goals.
With only 12 league matches, each one carries significant importance for playoff qualifications. The top two teams in the Northwest Division will qualify for USL2 national playoffs.
Both of these games will be streamed live on the website of the hosting team. For Friday's stream versus Lane United FC, click HERE. Sunday's broadcast versus OVF Alliance can be seen HERE. You can also watch the game on the big screen with other fans and supporters at Reuben's Brews Taproom.