Shop for Ballard FC merch today!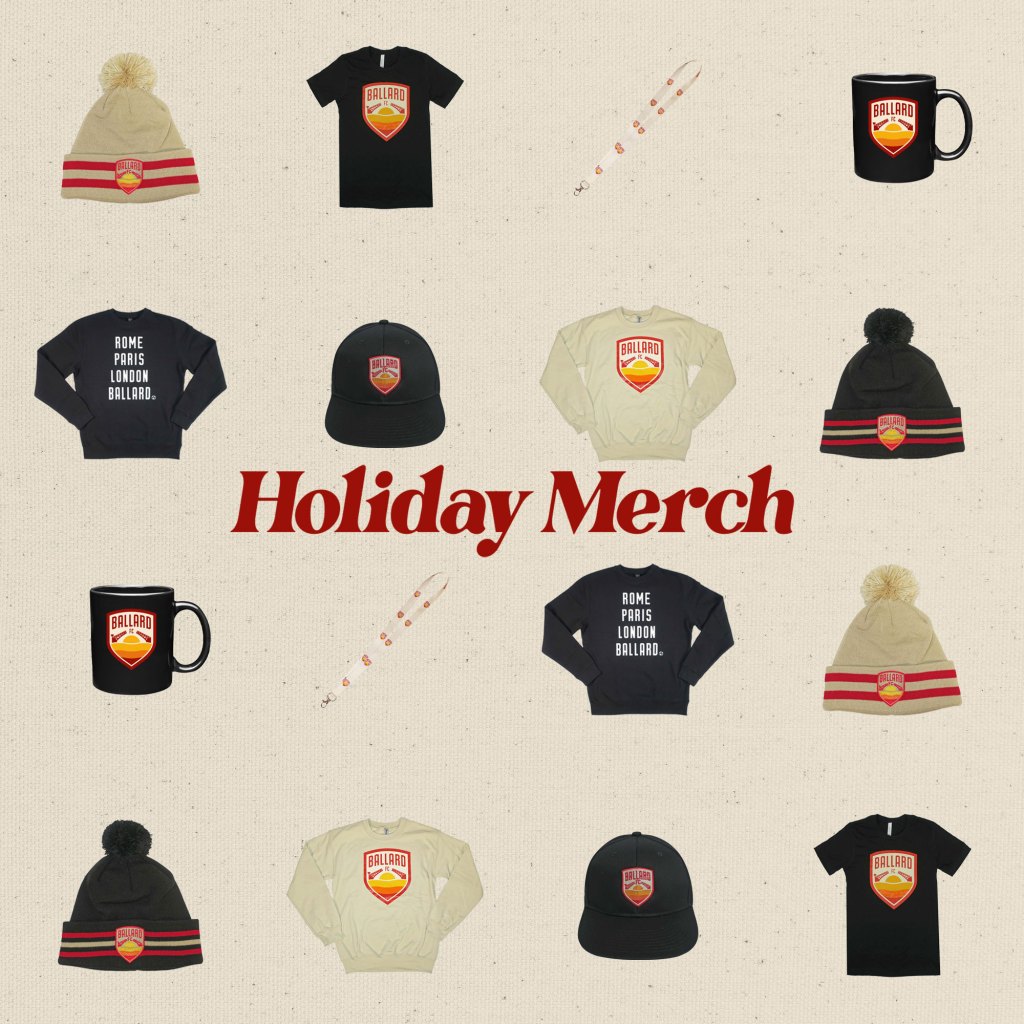 With the holidays just around the corner, it's just the right time for a Ballard FC beanie, crewneck, hat, mug and more! We've got new products available as well as a restock of products that have been sold out for awhile. Shop online HERE or you can shop in person at any of the World Cup Watch Parties. Did you know that Simply Seattle offers an in-person pickup option? You can save on shipping by selecting in-person pickup at checkout.
Get yourself some new merch or get the perfect gift for friends and family!