Today the Ballard FC Foundation was announced as the official non-profit arm of Ballard FC. The Foundation will serve as the strategic umbrella for all community work undertaken by the club both during the season and throughout the year, focused on free soccer camps and clinics in Western Washington as well as an innovative multi-sport academy model focused on holistic youth wellness.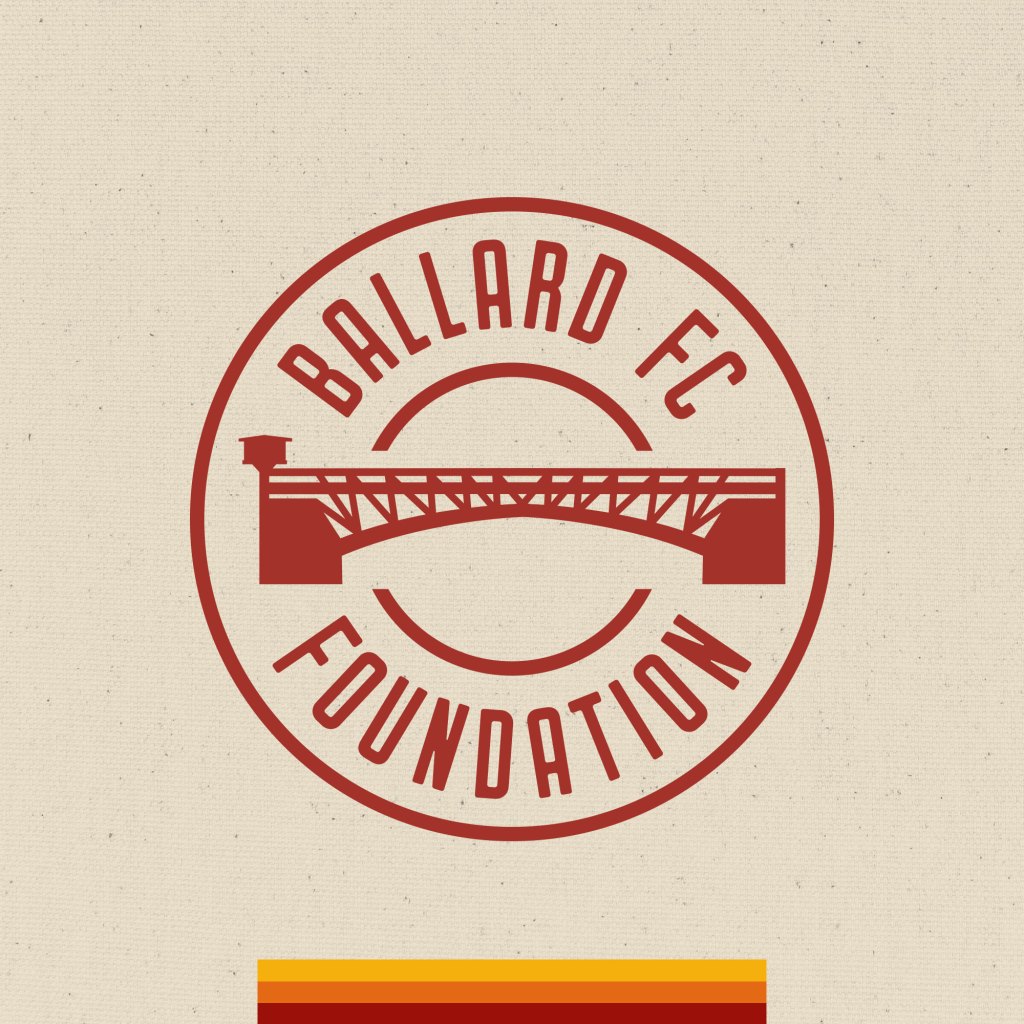 Free & Focused: All programming and equipment provided through BFCF will be focused on marginalized communities and be provided at no cost to participating youth with a goal of reaching 1,000 youth in 2023. 
Quality Training: BFCF programs will feature age- and skill-appropriate, high quality sport training and other programming. Our programs will be developed by experts and implemented by trained, community-aligned staff.
Leverage Ballard FC Club, Players & Coaches: Ballard FC has assembled a group of players and coaches representing our community's past, present and future professional soccer heroes. We will leverage the status of these heroes to reach and impact youth in Seattle.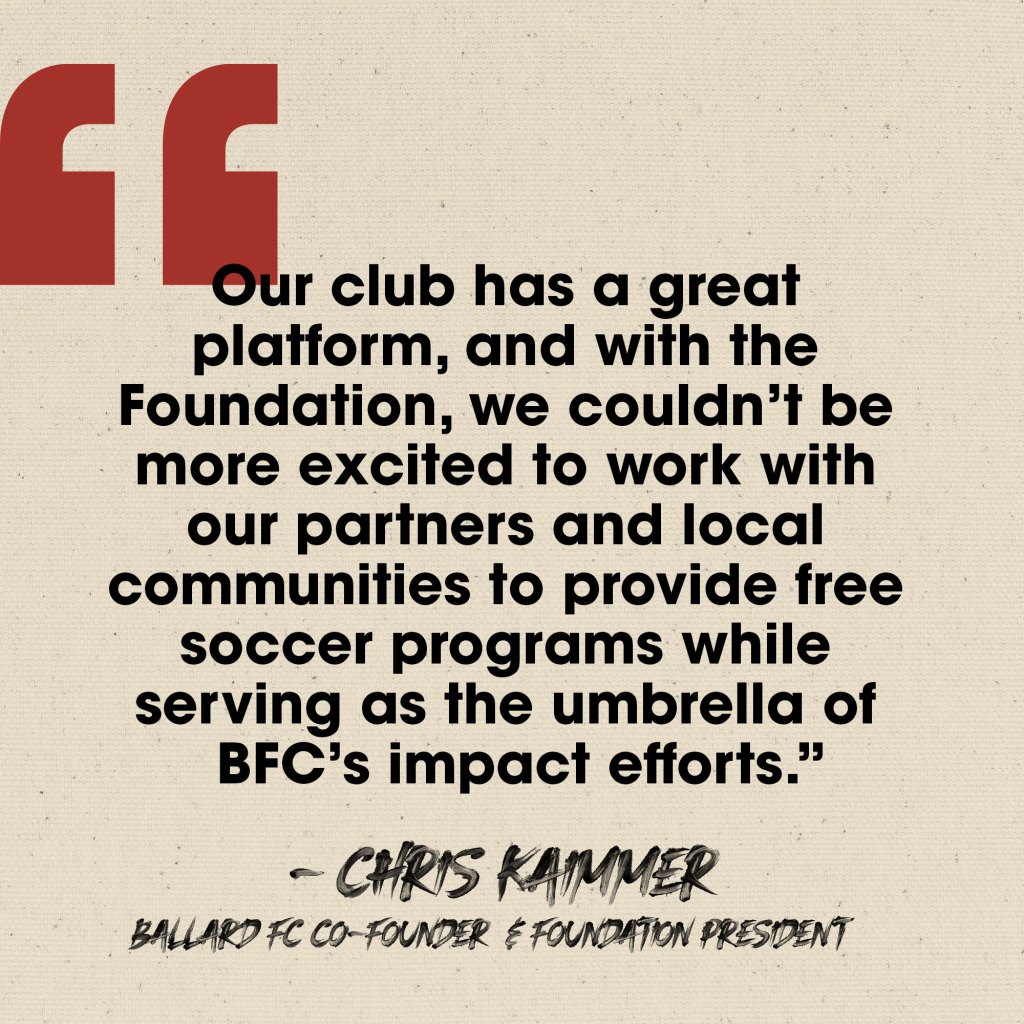 "I've been lucky enough in my career to see the many ways soccer can be used as a tool for community-building, social impact and positive change. Ballard FC's inaugural season was an amazing example of all of that. Our club already has a great platform, and with the Foundation we couldn't be more excited to work with our partners and local communities to provide free soccer programs while serving as the umbrella of BFC's impact efforts."
– Chris Kaimmer, Ballard FC Co-Founder and Foundation President
The Ballard FC Foundation has already started in it's mission by supporting Cultures United FC in their free soccer programming at White Center Heights Elementary School.
"At Cultures United Football Club we are very appreciative of the efforts of the Ballard FC Foundation to help us create a positive impact in our community using the sport. [Our] work just started this Fall 2022 at White Center Heights Elementary School. This is a place that desperately needed our collaboration in order to bring a healthy and safe after school soccer program to life! We are now serving over a hundred kids weekly and the waitlist only keeps growing."
– Sebastian Diaz, Cultures United FC Executive Director
You can learn more about the foundation at www.ballardfcfoundation.org. Additionally, the Foundation is hosting a kickoff event in Ballard at The Cathedral on Wednesday December 14th from 6:00pm – 10:00pm. You can learn more about this event and purchase tickets HERE.